Greetings Champions!
No-One Has Ever Heard Of A Black Women Pilot In 1919.
I Refuse To Take "No As An Answer"
-End Quote: Elizabeth "Bessie" Coleman.
Being That Is Is The Last Day Of Black History Month 2013
I Thought I'd Share With You More Information On One Of My:
Favourite Black Female Civil Rights Leaders, Trendsetters, Pioneers
Aviators, Stunt Pilot And Record Breaker:
Texas And Chicago Native:
Elizabeth Coleman As In "Bessie Coleman"
I Guess You Can Call Me Biast For Many Reasons Why She Is My Favourite:
*Because Just Like "Brave Bessie" I Too Am In The Tourism Industry
*Because I Am An Accredited Travel Agent With The
International Air Transport Association Since 2002,
*Because She Was Noted To Be At One Time:
"The Worlds Greatest Women Flyer"
And I Have "Flier"As The Compound Word In The Title Of 'Radio Flier
That You All Read On A Regular Basis
*Maybe It's Because I've Visited Many Countries By Plane Like:
Spain (Three Times) Mexico(Three Times), England(Twice) Germany (Twice)
France (Once) Belize, Barbados, And United States (I Lost Count)
*Maybe It's Because I'm Goal Orientated, Ambitious, And Independent:
And Stories Like Bessie's Inspire Me,
*Maybe It's Because Bessie Was One Of The Original
"Fly Girls" Because She Was Known To Be A "Beauty In The Sky's"
*Or Maybe It's Because My Name Is "Elizabeth" Just Like "Bessie's"
Last But Not Least I Think It Is Because She
Conquered And Overcame Many Obstacles I Face Today
On A Regular Basis And It Is The Year:
2013.
Either Way: Bessie Coleman Is One Of My
Favourite Black Female Civil Rights Leaders, Trendsetters And Pioneers.
Here Is Some More Info About Her Below:
Bessie Coleman was born January 26, 1892, in Atlanta, Texas,
She Was One Of Thirteen Children.
Her mother was Black And Her Father Was Of
American Indian (Native/Aboriginal) And Of Black Descent.
Her Father Left When She Was Seven And Her Mother
Did Her Best To Raise The Family Alone.
The Children Helped By Picking Cotton;
And The Girls, As Soon As They Were Old Enough,
Helped With The Washing Their Mother Took In To Make Ends Meet
Bessie Had A Drive To Better Herself And Became An Avid Reader.
By Using The Traveling Library That Came Through Two Or Three Times A Year,
Bessie Managed To Finish High School
(Not A Small Achievement In Those Days).
Although Her Mother Let Her Keep Her Earnings From Washing And Ironing,
Bessie Could Only Afford To Attend College For One Semester.
She Was Determined To Get Ahead, And Show The Way To Others,
Handicapped By What She Believed Were The Evils Of:
Racism, Poverty, And Ignorance.
Shortly After World War I,
She Made A Firm Decision To Learn To Fly.
She Read Everything She Could On The subject.
She Tried Applying To One Flying School After Another,
But Was Quickly Turned Down.
In Those Times (1919 and 1920),
Her Race Was An Obvious Reason And Her Sex Was Another For Being Denied.
She Did Not Stop There. With The Help Of Robert Abbot Who Was
The Editor And Publisher Of The Chicago Weekly Defender,
Bessie Learned French And Contacted An Aviation School In France.
With Her Savings From Her Manicurist's Job And Working In A Chili Parlor,
Bessie Made Two Trips To Europe. There She Learned About The Hazards Of Flight
And In 1921, Earned Her License
(Two years before Amelia Earhart)
From The Federation Aeronautique Internationale.
SHE WAS THE ONLY LICENSED BLACK PILOT IN THE WORLD.
Bessie Returned To France In 1922 For Lessons To Learn,
The Difficult And Dangerous Air Maneuvers For Stunts And Aerobatics.
Upon Returning Home, She Became A Barnstormer.
Barnstormers Roamed The Country And Rented Cow Pastures Where
They Put On Their Air Shows. They Called Themselves "Gypsies"
And Flew Low, Zoomed High Above The Barns, And Sometimes
Flew Through Barns.
When Bessie Returned To The United States To Pursue
Her New Flying Career, She Knew She Must Have
Publicity To Attract Paying Audiences.
She Created An Exciting Image Of Herself With A
Military Style Uniform And An Eloquence That Belied Her Background.
Her First Appearance Was An Air Show September 3,1922
At Curtiss Field Near New York City. The Show, Sponsored By
Robert Abott And The Chicago Defender, Billed Bessie As
"The World's Greatest Women Flyer"
More Shows Followed Around The Country Including Memphis And Chicago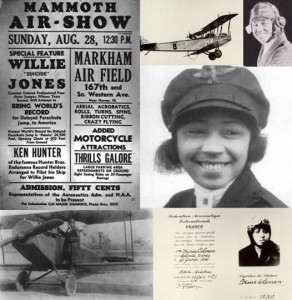 On June 1925, Bessie Made Her Flying Debut In Texas At A Houston Auto Racetrack
Renamed Houston Aerial Transport Field In Honor Of The Occasion.
In The Time Between Her 1922 Flying Debut In New York And Her 1925 Texas Debut
Bessie Never Lost Sight Of Her Goal Of Opening A School For Aviators.
She Flirted Briefly With A Movie Career, Traveled To California To Earn Money
For A Plane Of Her Own. She Crashed That Plane Once She Bought
It And Then Return To Chicago To Formulate A New Plan.
It Was Another Two Years Before She Finally Succeeded In Lining Up
A Series Of Lectures And Exhibition Flights In Texas.
Once There She Defied Not Only Racial Barriers But Gender Barriers As Well.
She Appeared In San Antonio, Richmond, Waxahachie, Wharton, Dallas
And Numerous Unreported Small Towns And Fields. At Love Fields In Dallas
She Made A Down Payment On A Plane From The Curtiss Southwestern Airplane
And Motor Company Probably An Old Jenny (JN-4 With An OX-5 Engine)
Following A Brief Return To Chicago, Bessie Left For Series Of Lectures
In Black Theaters In Georgia And Florida.
After Two Months In Florida
She Opened A Beauty Shop In Orlando To Hasten Her Accumulation
Of Funds To Start The Long Awaited Aviation School.
Using Borrowed Planes Bessie Continued To Exhibition Flying
And Occasional Parachute Jumping. As She Had Often Done In Other
U.S. Locations, Bessie Refused To Perform Unless The Audiences Were Desegregated
And Everyone Attending Used The Same Gates. With The Patronage
Of A Wealthy Businessman, Bessie Made The Final Payment On Her Plane In Dallas
And Arranged To Have It Flown To Jacksonville For Her Next Engagement Scheduled:
May 1, 1926.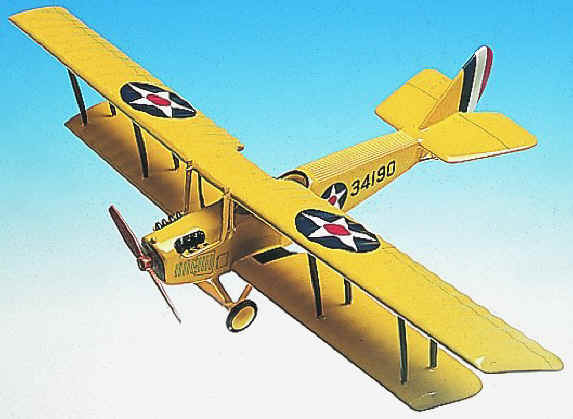 She Had Her First Major Accident In 1924.
On April 30 1926, She Died During A Test Flight
Before Sponsored By The Negro Welfare League In Jacksonville, Florida.
The Airplane Did Not Pull Out Of A Nose Dive, Somersaulting
Instead, Throwing Bessie To Her Death.
Her Body Was Returned To Chicago And Over 5,000 People Attended
Her Funeral. She Was Buried In Lincoln Cemetery.
For More Information On Bessie Coleman Please Click Here:
http://www.bessiecoleman.com/
'Radio Play Of The Day - Louise Armstrong - When The Saints Go Marching In
1Love To The Black Civil Rights, Pioneers, And Record Breakers
Until February 2014 -
Liz 'mz.Radio' Ferguson
CEO VP CFO Of Everything I Do Artistically